THE ARTFUL SCIENCE of pairing great wines with great people
Answer a few short questions and our experts will match you with your new favourite wines.
Münzenrieder
Tremendous intensity. Textural marvels. NEW to the UK!
HIGHER HEDONISM
We've rounded up our favourite lower alcohol wines! These tempered tipples are all under 11% ABV – that's right, even the reds.
Wines for pizza and Pasta
Pizza and pasta have all the key ingredients to make a wine sing – fat, acidity, bold sauces and a whole lotta joy. These are our favourite wines for pizza-pasta night!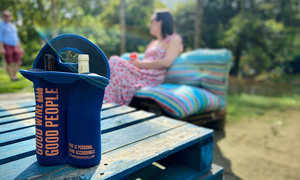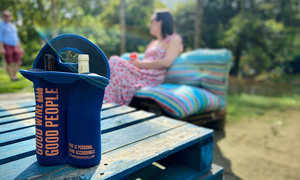 The World's Most Personalised Wine Subscription
Our Manifesto
Good Wine
The wines we sell are made with respect for the drinker and the environment. We value sustainability, hands-on organic & biodynamic vineyard practices, and minimal intervention in the winery, using indigenous yeasts with minimal additives. They boast a sense of place and balance - and they're damn tasty too!
SHOP THE COLLECTION
Good People
We operate GWGP in awe of the good people who dedicate their lives to the odyssey that is producing good wine. We are their humble storytellers, their hype-men, and their biggest fans. We are oh so privileged to call many of them our friends.
MEET THE MAKERS
Your Personal Somm
We make buying wine easy and fun with a unique personalised approach, catering for both new wine drinkers in need of hand-holding, and seasoned wine lovers, looking for something new. Wine is personal. Drink accordingly.
DISCOVER YOUR WINES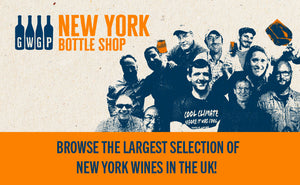 ★★★★★

So far all the wines we have had from GWGP are not only excellent but also very interesting, and things we probably would not be able to buy ourselves, so keep 'em coming!

Fraser

Ingatestone
★★★★★

Have ordered one box so far - and will definitely order again. Love the fact you can set your own preferences and the really thoughtful recommendations (ie we like red wine + eat fish). Really great to discover new wines and learn more about the people making them.

Laura

Walthamstow
★★★★★

Excellent wine from an excellent company. Superb recommendations and very good tasting notes. Highly recommend.

Chris

Birmingham
★★★★★

Highly recommend Good Wine Good People! After placing our order, we received a detailed note with information about the wines in our box and rationale behind each pick. Dan is a thoughtful and expert curator - we loved each wine we received. Look forward to placing our next order!

Meera

Dalston
★★★★★

I have ordered multiple times from GWGP and the experience has been uniformly excellent. The wine has always been right on spec and the ability to tailor your order to tastes or even a particular occassion is a real game-changer!

Eoin

Balham
★★★★★

Great service Great wines! Such an innovative way to buy wine, and know that it has been chosen personally for you. The wines were fantastic.

Kirsty

Wickford
I've always been a bottom shelf supermarket wine shopper who recently tasted a proper wine flight in a top restaurant — and going back to my old habits was awful, it ruined me. I am super impressed with your service already and even more excited to try these wines. 

Liz

Wales
★★★★★

Second time ordering and I'd forgotten how nice the first one felt (must increase frequency!) Who doesn't love a custom service but at the price you would've paid without an expert at hand...!? It's a really fun experience, filling out a simple questionnaire and then waiting for a magical selection to arrive. It feels like just the right level of self-indulgence or a terrific gift for a wine connoisseur.

Regina

Kennington
The Wine Show's

Favourite Indie Wine Merchants 2021

thewineshow.com