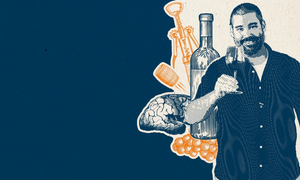 The personal somm subscription
A truly personalised wine subscription.
Meet Dan - your personal sommelier
WE GET IT – PLANS CHANGE
We're here to bring a personal touch to online wine shopping! That's why we approach our subscription policies the same way we choose your wines – with total flexibility! Amend your personal wine criteria, pause when you're on holiday or cancel if you need to. Stress-free!
Get started
Why Choose Us?
WE KNOW JUST HOW GOOD THE RIGHT WINE CAN BE
Ultimately we aim to enrich the journeys of new wine drinkers in need of hand-holding, and seasoned wine aficionados, looking for something new. No algorithms or AI here, it's powered by people who love wine.